About Our Executive Director, Michael G. Pappas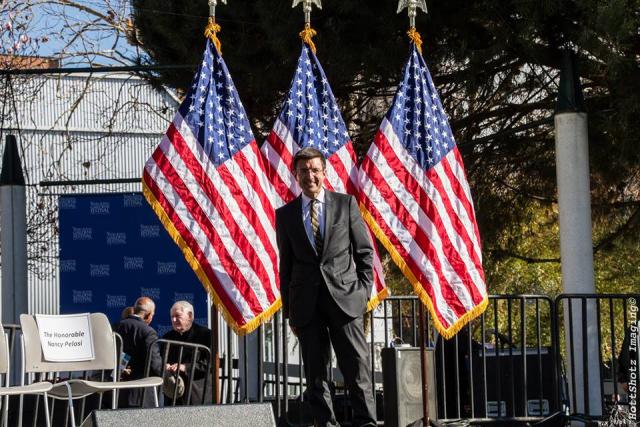 Michael G. Pappas was born in Glen Ridge, New Jersey. He graduated from Dickinson College (Carlisle, PA) in 1983, after which he successively worked as a lobbyist, regional field director for a presidential campaign and investment banker for the oldest municipal bond firm in New Jersey.
In 1987, he left the world of politics & finance and enrolled at Holy Cross Greek Orthodox School of Theology (Brookline, MA) attaining an M.Div., with honors, in the class of 1992. An ordained priest of the Greek Orthodox Church, Michael served parishes in Palos Hills, IL, Stockton, CA, and San Francisco, CA.
During his sixteen-year ministry, he was a prolific writer, contributing articles to numerous religious and secular periodicals. As well, he devoted energy to work with the homeless and furthering ecumenical/interfaith relationships. After transitioning from parish ministry in 2007, he was selected by the San Francisco Interfaith Council to the newly created administrative post of Executive Director.
In his tenure as Executive Director Michael has helped increase the Council's budget and programs substantially; strengthened existing and cultivated new relationships with civic leaders, NGOs, judicatories and congregations;and significantly projected the SFIC through expanded use of technology.
Previous Experience
His previous/current board memberships include: Mayoral appointments to the San Francisco Human Rights Commission, San Francisco Disaster Council, San Francisco Office of Civic Engagement's 2010 Census Complete Count Committee, and San Francisco Assisi Sister City Committee.
He has also served as a Board Member of the National Shrine of Saint Francis; Board of Directors & Program Committee Chair of the Interfaith Center at the Presidio; The San Francisco Foundation FAITHS Advisory Board; Episcopal Charities Board of Trustees; San Francisco Night Ministry Advisory Board Member. He has also served on the United Religions Initiative (URI) North America Region Leadership Council and was elected by that Region to serve as a Trustee on URI's Global Council. He has also served on the Board of Directors of the American Red Cross Bay Area Chapter.
He is the father of two sons, George and Paul, and one daughter, Julia. He is a congregant at Grace Episcopal Cathedral in San Francisco.
Cynthia S. Zamboukos, Program/Administrative Associate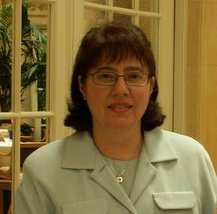 Cynthia S. Zamboukos is a native San Franciscan and proud Lowell High School alumnus. She graduated summa cum laude from San Francisco State University earning a B.A. in French and Italian. After an extensive career as a Compliance Consultant in the Brokerage Compliance Division of Wells Fargo Advisors, LLC, Cynthia joined the San Francisco Interfaith Council (SFIC) in May 2013 as their Program/Administrative Associate, having previously volunteered for the SFIC's Disaster Preparedness Workshops, Annual WinterFaith Shelter Walk and Annual Interfaith Thanksgiving Prayer Breakfast.
Cynthia is inspired by the work of the SFIC and believes that "Interfaith cooperation is a part of America's greatness. Our nation's promise is to welcome the contributions of our diverse communities." She enjoys genealogy research and historical research as a member of the Greek Historical Society of the San Francisco Bay Area and is a congregant at St. Nicholas Orthodox Church in San Francisco.
Current Board Members